PK Domain Registration
Search & Register .pk domain name
24x7 Support 365 Days
.pk Domain Registration
Complete Domain Ownership
Domain Management
Domain Forwarding Service
Renew any PK Domain
Competitive Price
Free Domain with Web Hosting
Whois Privacy Protection
Attach Blogger Custom Domain
Quick & Easy Payment Options
PKNIC Domain Lookup
Register .Com Names
Search Pakistani Domain
Add Domain Name to Wix
Easy to Transfer
DNS (Nameserver) Management
Domain Control Panel
Name Availability Checker
Connect Wordpress Domain
PK Domain Prices
| Name tld | Intended Use | Validity Period | Whois Protection | Price | Renewal | Order 5+ | Details |
| --- | --- | --- | --- | --- | --- | --- | --- |
| .PK | General Business, or Individual | 2 Years | PKNIC Default | Rs. 1999 | Rs. 2200 | Rs. 1950 | View |
| .COM.PK | General Business, or Individual | 2 Years | PKNIC Default | Rs. 2150 | Rs. 2200 | Rs. 2050 | View |
| .COM | Commercial entities (worldwide) | 1 Year | Premium | Rs. 1050 | Rs. 1700 | Rs. 1025 | View |
| .NET | Network infrastructure | 1 Year | Premium | Rs. 1250 | Rs. 1700 | Rs. 1200 | View |
| .ORG | Miscellaneous organizations | 1 Year | Premium | Rs. 1250 | Rs. 1700 | Rs. 1200 | View |
| .BIZ | Businesses | 1 Year | Premium | Rs. 1250 | Rs. 1700 | Rs. 1200 | View |
| .INFO | Informational sites | 1 Year | Premium | Rs. 1250 | Rs. 1500 | Rs. 1200 | View |
| .NET.PK | Network Related Business | 2 Years | PKNIC Default | Rs. 2150 | Rs. 2200 | Rs. 2050 | View |
| .ORG.PK | Non-profit Organizations | 2 Years | PKNIC Default | Rs. 2150 | Rs. 2200 | Rs. 2050 | View |
| .EDU.PK | Registered Educational Institutes | 2 Years | PKNIC Default | Rs. 2150 | Rs. 2200 | Rs. 2050 | View |
| .WEB.PK | Websites | 2 Years | PKNIC Default | Rs. 2150 | Rs. 2200 | Rs. 2050 | View |
| .BIZ.PK | General Business, Promotional | 2 Years | PKNIC Default | Rs. 2150 | Rs. 2200 | Rs. 2050 | View |
| .FAM.PK | Family and Individuals | 2 Years | PKNIC Default | Rs. 2150 | Rs. 2200 | Rs. 2050 | View |
| .GOV.PK | For Government of Pakistan | 2 Years | PKNIC Default | Rs. 2150 | Rs. 2200 | Rs. 2050 | View |
| .GOP.PK | For Government of Punjab | 2 Years | PKNIC Default | Rs. 2150 | Rs. 2200 | Rs. 2050 | View |
| .GOS.PK | For Government of Sindh | 2 Years | PKNIC Default | Rs. 2150 | Rs. 2200 | Rs. 2050 | View |
| .GOB.PK | For Government of Baluchistan | 2 Years | PKNIC Default | Rs. 2150 | Rs. 2200 | Rs. 2050 | View |
| .GOK.PK | For Government of Karachi | 2 Years | PKNIC Default | Rs. 2150 | Rs. 2200 | Rs. 2050 | View |
| .GKP.PK | For Government of KPK | 2 Years | PKNIC Default | Rs. 2150 | Rs. 2200 | Rs. 2050 | View |
| .GOG.PK | Government of Gilgit Baltistan | 2 Years | PKNIC Default | Rs. 2150 | Rs. 2200 | Rs. 2050 | View |
More Domain Names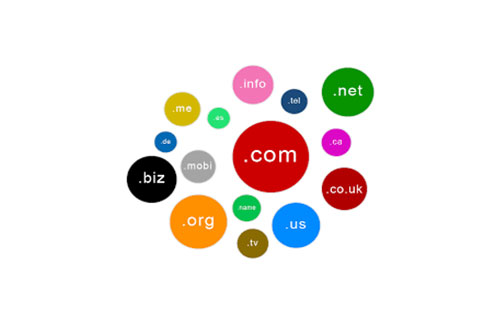 PK Domain Registration
PK Domain Registration company is one of the best domain name registration company in Pakistan. It's prices are very affordable as compared to other companies and services are very satisfactory. Most of the people especially students and businessmen, company owners prefer to purchase domain names in Pakistan from domain.web.pk Which is the leading domain name registrar in Pakistan. Our prices of domain registration are also very low, so they are fixed, but we can give you discount if you buy domains in bulk quantity from our website. So contact us today to avail our quality services, our technical team is always ready to help you in choosing your domain name which perfectly fit with your business and commercial needs. There are no consultancy charges, so you can call us 9 to 8 in all working days to get assistance from us related to any domain registration issue.
PK Domain Name Registration
You can register .pk domain name in any available DOTPK ccTLDs from our website for your specific purpose, need and usage, according to your requirement. The billing period of all the domain names is same. All .Pk domains which are registered must belong to the following second or third level domains. Registration criteria and policy of different domain extensions can vary according to the category of domain. General guidelines for each ccTLDs is given below.
.PK Names Terms and Policies
Domain Requirements

Full Name

Postal Address

Company Name

Email Address

Postal Code

Contact No

CNIC Copy

Owner Signature
Domain Restrictions

Min. Character:
04
Max. Character:
63
Numeric Character:
Yes (Allowed)
Hyphen Character:
Yes (Allowed)
Registration Price

Setup Charges
Free
Registration Charges
PKR 2200/ 2 Years
Renewal Charges
PKR 2200/ 2 Years
Domain name transfer:
Not Available
.pk Registry Information

Country:
Pakistan
IDN support:
YES
Additional Charges
NO
Restrictions:
YES
Domain Registration Period

Registration period:
2 Years
Renewal period:
2 Years
Registration Increment:
2 Years
Renewal Increment:
2 Years
Registration delay:
Not Applicable
Domain .pk Facts

Launched:
1992
Registry/Sponsor:
PKNIC
Status:
Active
Renewal Increment:
2 Years
Policies:
Not Available
Domain Registration in Pakistan
.PK is Pakistani country code top level domain. Each country has it's own unique ccTLDs. Instead of .PK, Pakistan has many other .pk secondary level ccTLDs, some of which can only be used for educational purposes, some for legal purposes and remaining others can be used by anyone for any purpose. For example you can use .edu.pk domain extension related domain name only if you have a registered educational school, college, university or institute. You can use .com.pk, .net.pk, .org.pk, .web.pk, .fam.pk etc for any purpose and domain extensions like .gov.pk, .gop.pk etc can only be used by authorized persons, for registered governmental departments, organizations and institutions. So in Pakistan there is a huge variety of ccTLDs, which can be used to give your business an online presence on the internet.
Country Domain Names Pakistan
If you are a Pakistani national, and have any sort of business in which you provide product or services to your customers or clients. Then we highly recommend you to give you company an online appearance by purchasing a company name or brand name in Pakistani domain extensions. If you create a website in .PK extension then it means, your business is related to Pakistan. Even if you are a Pakistani and living abroad, then you can create a website in .PK doman name to give your products and services Pakistani touch. Today it is very important to build a brand name by creating campaigns on the social networks, and for that purpose a website is of prime importance to get interaction with your customers and buyers. So create a company website today to sell your services or create an eCommerce website to sell your products, and target the mass internet audience. Your sales and profit will significantly increase after taking this step. Today all the major brands and companies have their own official websites and people follow such websites to make shopping and get in touch with the latest market trends.
Register .PK Domain
All PK Domains are registered for atleast a period of two years. You cannot register any PK Domain for a time period less than two years. Domain registration fee is charged on biennial basis. Our prices domain registration are cheapest and lowest in the market. The best thing about our company is we charge the registration price on renewals while, most of the companies in Pakistan are charging double or triple fees on renewals. So to avoid all such troubles and get wonderful support. Try our domain registration services today. Our services are available all across Pakistan and throughout the globe. Our support team is highly professional and knows all technicalities behind domain registration, dns management, web hosting and other issues related to website setup and will serve you as per your order and requirement. So contact us today to give your business a name. It is your first step in building your brand. Once you have a domain name, you can build your brand online and talk with your clients and customers in more professional way by using official email accounts. Website is the need of everyone today to promote the business progressively on the internet and social networks.